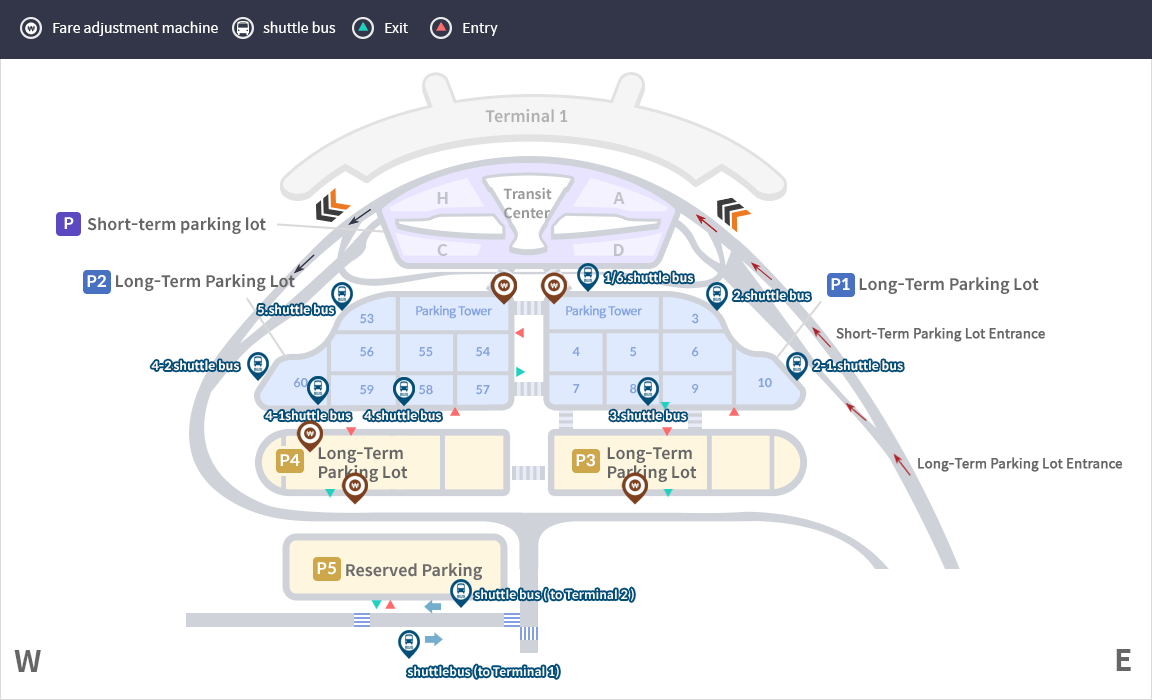 Short-term parking lot information
Short-term parking is a facility for short-term (welcome, return, visit) vehicles within one day.
The short-term parking lot is only for passenger cars (less than 2.1m height limit).
단기주차장 이용지역 구분안내
Floor
East
West
1F
A/D
C/H
B1
A/D
C/H
B2
A
H
B3
For public operation and Valet parking retrieve
Long-term parking lot information
Cars, buses, taxis, and "long-term car parks (parking towers and outdoors)".
Disabled persons can use the free lift service for the disabled (032-741-3217).