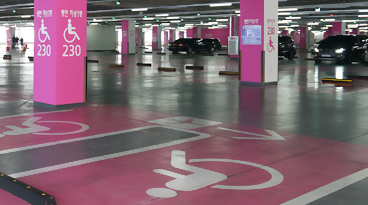 Disability parking space
For your convenience, there are short-term disability parking areas near each airport counter.
There are disability parking area in the short-term parking lot (Level 1, Basement 1) and near the elevator and shuttle buses in the long-term parking lot.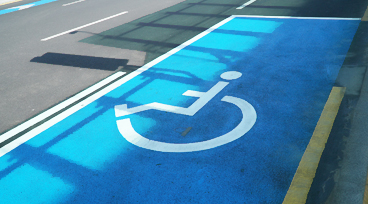 Disability standby area
There is a specially marked standby area for people with disability on the Passenger Terminal road (directly in front of Exit 3 and 12).
Help-phone service
Pick up the receiver to be directly connected to the nearest Information Desk Hot Line.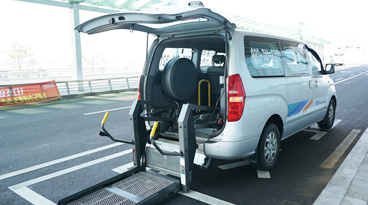 Wheelchair lift service
We provide free transportation service for the convenience of disabled persons who have difficulty in moving from the long-term parking lot of Incheon International Airport to the passenger terminal.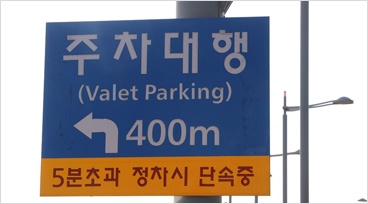 Valet parking service
Parking is made easy and safe with the airport-approved valet parking service(at a fee).
Compact cars, disabled licensed car, and veterans' cars are eligible for a discount when using this service.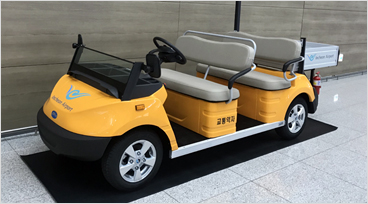 Metro Train Pickup Service
At Incheon International Airport, the metro train pickup service is available for the departing mobility handicapped who often find it inconvenient to move about.
To us : Request service before you arrive at the airport on the departing day through the Help Desk (1577-2600), information desk, or Help Phone service.
Service section :
Every entrance/exit on 3rd floor in the general area to the check-in counter
Every departure gate on the 3rd floor in the tax-free area to the boarding gate
Separate pickup service is available from the check-in counter of the airline you use. The specific method to use the service may vary by airline, so please contact the airline beforehand.